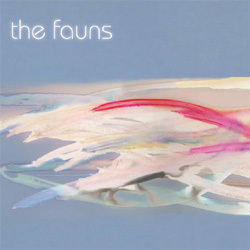 DS004 The Fauns "S/T" 2xLP
500 pressed; 200 PINK/300 BLACK
Gatefold jacket
Bristol's The Fauns may be relative newcomers to the UK music scene, but their blistering debut harkens back to the golden era of shoegaze – taking cues from the likes of Ride, Slowdive, Lush, Cocteau Twins and countless others.
But that's not to say they aren't original – these guys (and gal) definitely hold their own. Alison Garner's beautiful, floating vocals meld perfectly over thick waves of fuzzy guitars and a warm rhythm section. Throw in some solid songwriting and you have all the ingredients for a perfectly hazy, sun-drenched landscape of noise and bliss – influenced, yes, but definitely not bound to the scene they so lovingly pay homage to.
Includes a remix for the song 'Cool Stuff' that is exclusive to the vinyl.